Operations Excellence
Expertise And Global Network To Deliver Even Greater Benefits And Value.
Our business is only as good as our reputation, and our reputation was built on a solid foundation of honesty, integrity, and dependability. We know that the only means to satisfying our customers' expectations is to provide them with exceptional service, and we do this by cultivating strong relationships with the industry's most exceptional shippers and carriers that share our passion for being the best at what they do. Our goal is not to be the biggest logistics and supply chain management company. Our goal is to be best..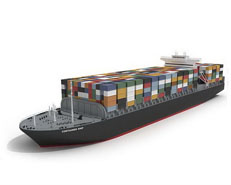 our standardized Solutions deliver better results faster and at less cost
our experienced sector teams have the specialist industry expertise you can depend on
our Operations Excellence approach means implementation is quicker and less risky; your operations are more efficient, flexible and consistent; and you get the right metrics for better management
Nullam id dolor id nibh ultricies vehicula ut id elit. Integer posuere erat a ante venenatis dapibus posuere velit aliquet.
13/2 Elizabeth Street
Melbourne VIC 3000
Australia
+91-22-21144113
info@coworker.com
Copyrights © 2013 & All Rights Reserved by Ocean Knight Shipping